Vision
Ensure that athletes, no matter what their background, will have an opportunity to reach their potential in badminton.
Mission
To nurture passionate athletes who persevere in improving their skills in the badminton sport and are open-minded, committed and grounded in sportsmanship. 
Goals
Collaborative and independent athletes;
Dynamic leaders with strong moral and performance character, and sportsmanship; and
Confident, open-minded and disciplined athletes who will thrive in a competitive world.
Values
Sportsmanship 
Passion
Perseverance
Commitment
Teamwork
Humility
4Rs:Respect, Responsibility,  Relationship, Reflection
The SST Badminton CCA was set up in 2010 and has evolved from a small group of students to one of the biggest CCAs in SST.  The team comprises committed and dedicated students who genuinely enjoy the sport.  The members collaborate well and train hard for the yearly West Zone Badminton Competition. 
Through progressive training, friendly matches, CCA Day Camp and reflections, they have been able to hone resilience, perseverance, communication, and badminton skills and learn the importance of teamwork, cooperation and sportsmanship that will serve them well in their daily lives.    
Training 
Wednesdays

2.30pm to 4.30pm (C Div)
4.00pm to 6.00pm (B Div)

Fridays

2.00pm to 6.00pm (C Div)
3.30pm to 5.30pm (B Div)
Key Competitions/ Programme
National School Games West Zone Badminton Championships
CCA Day Camp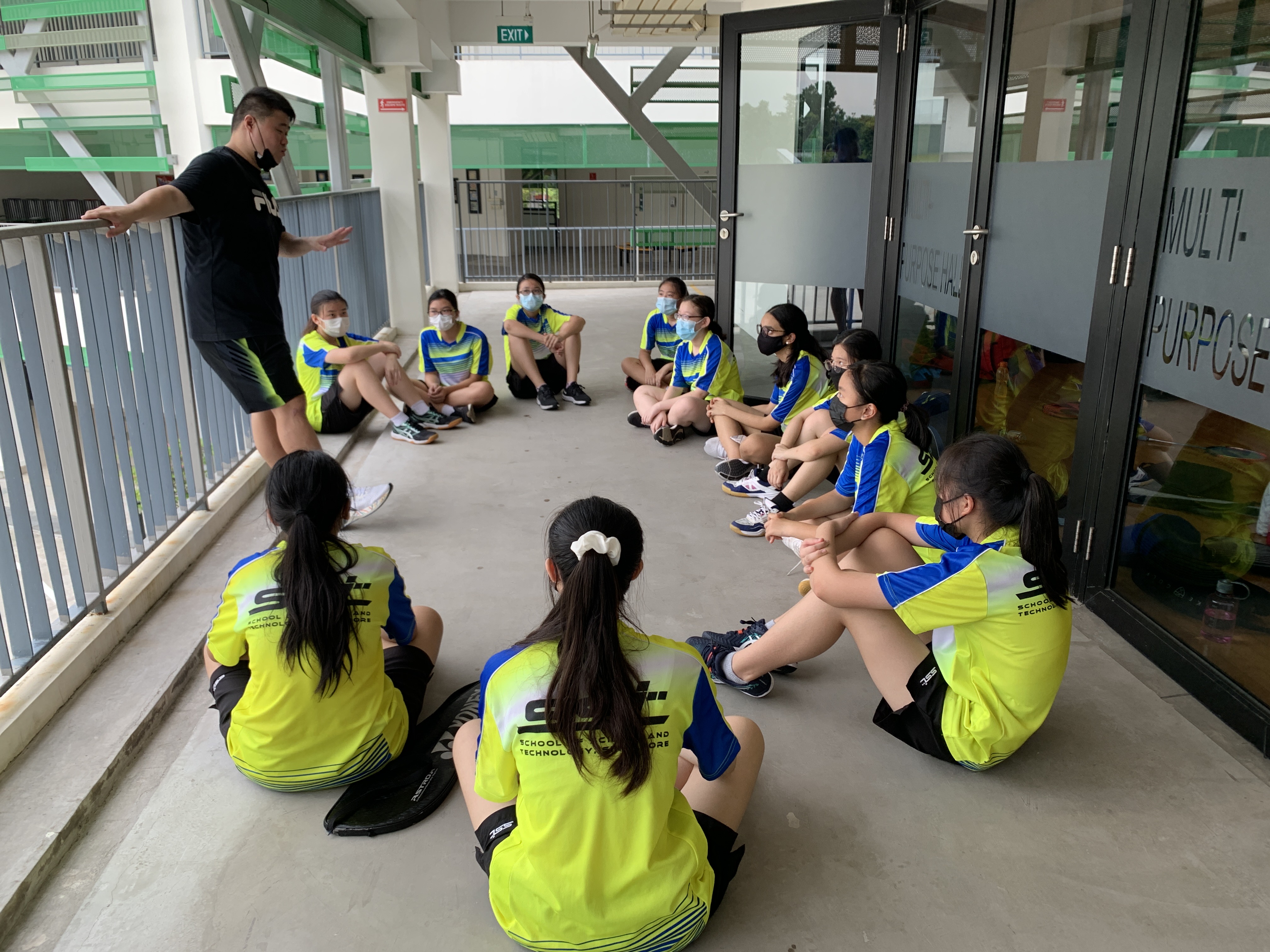 Debrief from the coach after the National School Games West Zone Badminton Championships Competition.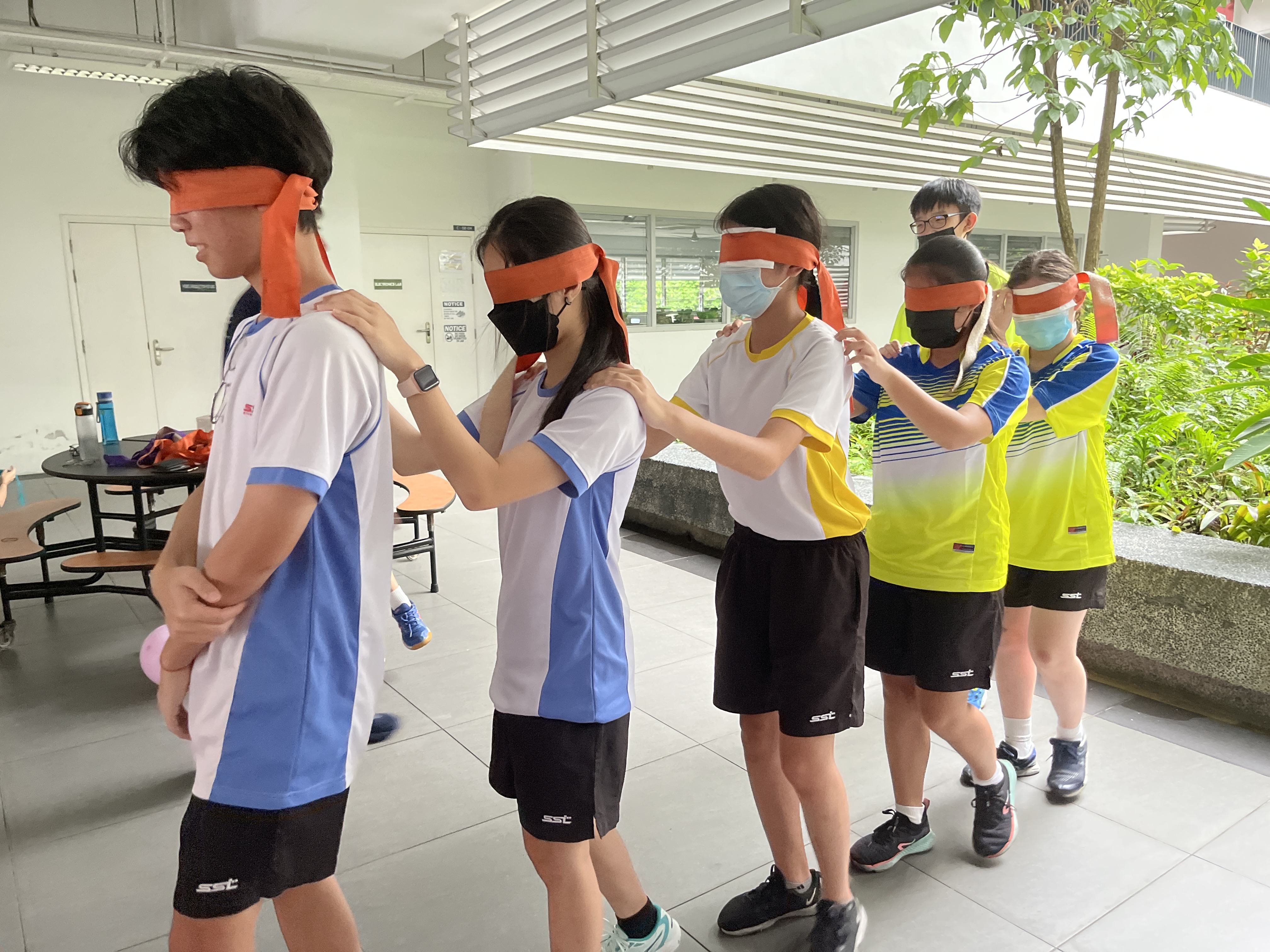 One of numerous team building activities during CCA Day Camp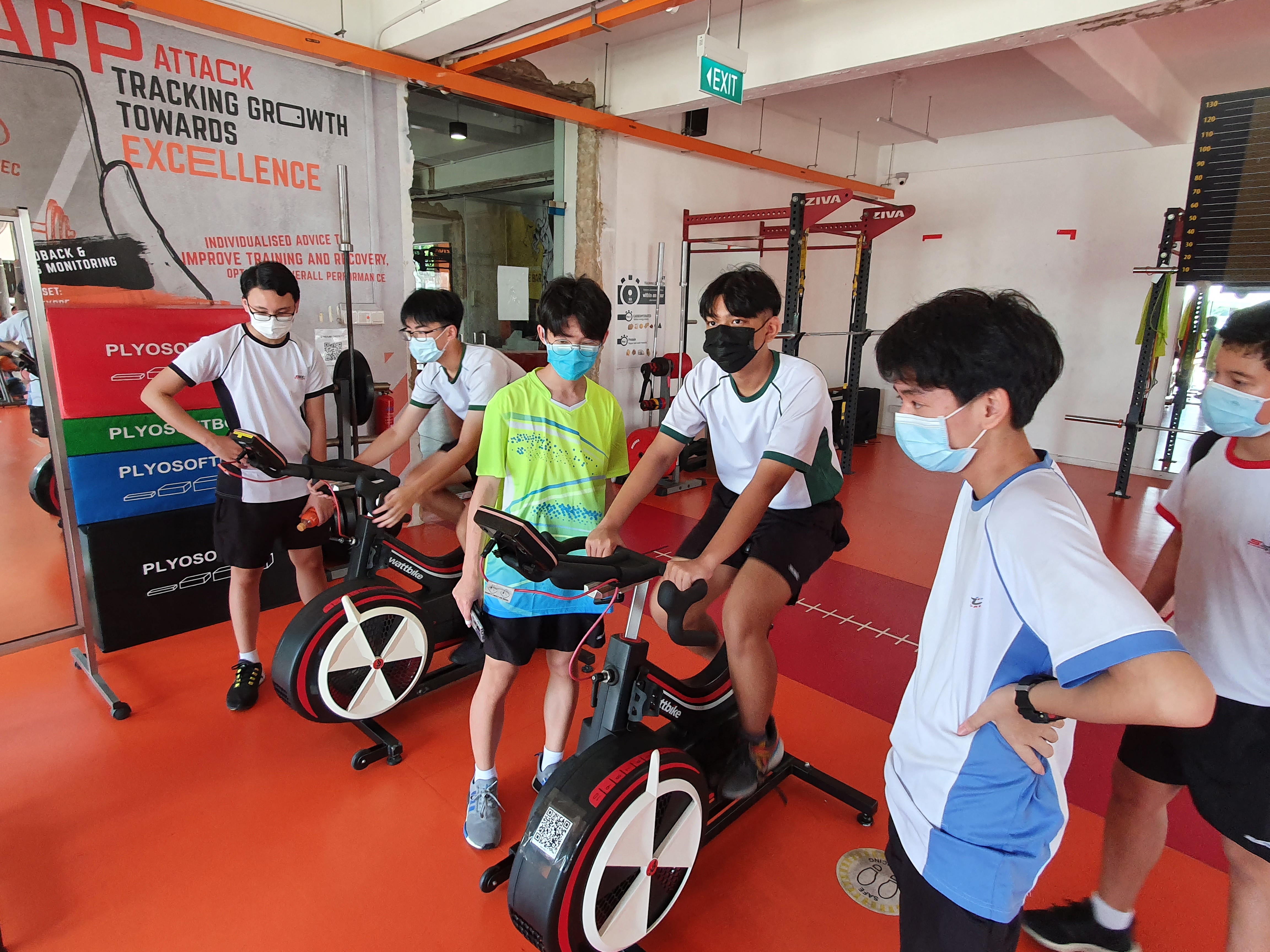 A tour to the Singapore Sports Institute's facilities on National Biomechanics Day