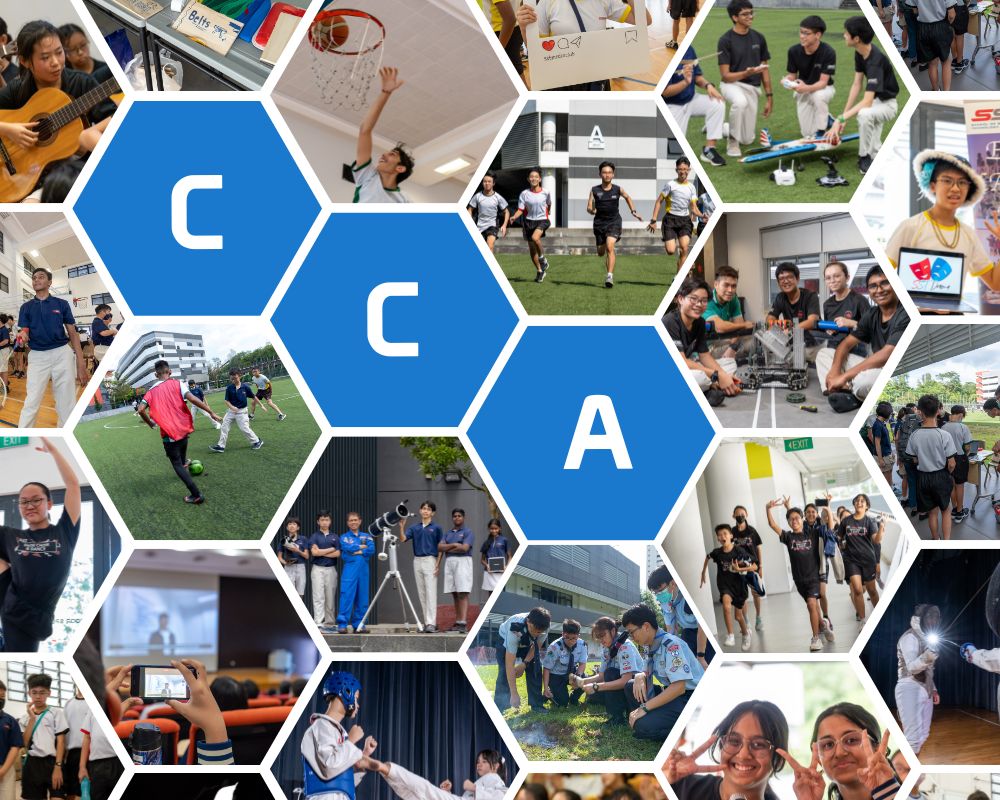 CCAs
SST believes in values-based education with a holistic approach that will nurture graduates of exceptional character.
CCAs inculcate sound moral values in our students while providing the platform for building personal character and fostering interpersonal skills. They cultivate healthy living habits, strengthen the creative and innovative spirit, and promote aesthetic and cultural appreciation. SST students shine in a diverse range of mixed and sometimes eclectic fields in which our students can innovatively synthesise and showcase their talents. These achievements are a testament to their dedication towards maximising their potential in their areas of interest through their CCAs, as well as their academic pursuits.
Below are the range of CCAs at SST.